The Most Delicious
Valentine's Day & Easter Recipes
Red Velvet Cheesecake
Take a delicious traditional red velvet cake and give it a creamy twist. Don't let the red color fool you: The flavor is chocolate.
Ingredients
1 pound milk chocolate, chopped
½ cup butter
1 9 ounce package chocolate wafer cookies (40 to 45 cookies)
1 cup semisweet chocolate pieces
1 cup slivered almonds
½ cup packed brown sugar
½ cup butter, melted
4 8 ounces packages cream cheese, softened
1 8 ounce carton dairy sour cream
⅓ cup granulated sugar
⅓ cup buttermilk
1 1 ounce bottle red food coloring (2 Tbsp.)
4 eggs
2 egg yolks
Chocolate leaves (optional)
Powdered sugar (optional)
Unsweetened cocoa powder (optional)
Fresh raspberries and/or small whole strawberries (optional)
Solve the Quiz and Get Your Custom Keto Plan Now !
Directions
Step 1
In a medium saucepan, melt chocolate and 1/2 cup butter over low heat; transfer to a bowl and cool completely.
Step 2
Place wafer cookies, chocolate pieces, almonds and brown sugar in a large food processor. Cover and process until finely ground. Add the 1/2 cup melted butter; cover and process until well combined. Transfer crumbs to a 10×3-inch springform pan with a removable bottom. Press crumbs onto bottom and up the sides of the pan, leaving a 1/2-inch space at the top of the pan. Set aside.
Solve the Quiz and Get Your Custom Keto Plan Now !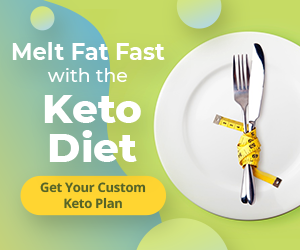 For filling:
Step 3
In a very large mixing bowl, beat the cooled chocolate mixture, cream cheese, sour cream, sugar, buttermilk and red food coloring with an electric mixer on medium to high speed until combined. Add 4 eggs and 2 egg yolks all at once. Beat on low speed just until combined.
Step 4
Pour filling into crumb-crust lined springform pan. Place springform pan in a shallow baking pan on the oven rack. Bake in a 350 degree F oven about 1 hour, or until 2 inches of outside edge appear set when shaken gently.
Step 5
Remove springform pan from baking pan. Cool cheesecake in pan on a wire rack for 15 minutes. Use a small metal spatula to loosen cheesecake from sides of pan. Cool 30 minutes more. Remove sides of pan. Cool for 1 hour; cover and chill at least 4 hours.
Step 6
To serve, use a paper doily to decoratively sift powdered sugar and cocoa powder on the top, if you like. Garnish the center with chocolate leaves and fresh raspberries, if you like. Clean knife between each cut. Makes 20 servings.
Tips
Bake and chill up to 24 hours. Garnish just before serving.
Nutrition Facts
Per Serving:
546 calories; 42 g total fat; 23 g saturated fat; 3 g polyunsaturated fat; 14 g monounsaturated fat; 148 mg cholesterol; 319 mg sodium. 277 mg potassium; 40 g carbohydrates; 2 g fiber; 29 g sugar; 9 g protein; 1020 IU vitamin a; 0 mg vitamin c; 0 mg thiamin; 0 mg riboflavin; 1 mg niacin equivalents; 0 mg vitamin b6; 28 mcg folate; 1 mcg vitamin b12; 131 mg calcium; 2 mg iron;
Solve the Quiz and Get Your Custom Keto Plan Now !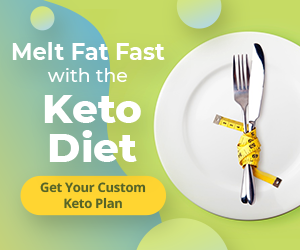 Classic Glazed Ham
Level: 

Easy

Total: 

3 hr 55 min

Prep: 

40 min

Cook: 

3 hr 15 min

Yield: 

12 servings
1 9- to-10-pound bone-in fully cooked smoked ham (butt or shank half)
2 tablespoons whole cloves (optional)
1 1/2 cups Glaze, recipes follow
Remove the ham from the refrigerator and bring to room temperature, about 30 minutes.
Preheat the oven to 325 degrees F. Trim off any skin from the ham. Use a sharp paring knife to score through the fat in a diagonal crosshatch pattern without cutting through to the meat. Insert the cloves into the ham (if using), placing them at the intersections of the cuts.
Put the ham, flat-side down, on a rack in a roasting pan. Pour 1/4 inch water into the bottom of the pan. Transfer to the oven and roast until a thermometer inserted into the thickest part of the ham registers 130 degrees F, about 2 hours, 30 minutes (about 15 minutes per pound).
Increase the oven temperature to 425 degrees F. Pour half of the Glaze (see below for glazes) over the ham and brush to coat. If the water in the bottom of the pan has evaporated, add more. Return the ham to the oven and roast, basting every 10 minutes with the remaining Glaze, until glossy and well browned, about 45 more minutes.
Solve the Quiz and Get Your Custom Keto Plan Now !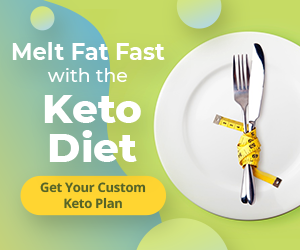 Apple-Maple Glaze:
Boil 2 cups apple cider in a saucepan over medium-high heat until reduced to 1/2 cup, 8 to 10 minutes. Reduce the heat to low; add 1/2 cup each apple jelly and maple syrup, 1/4 cup whole-grain mustard, 1/2 teaspoon allspice and 1/4 teaspoon nutmeg.
Mustard-Orange Glaze:
Mix 1 cup light brown sugar, 3/4 cup dijon mustard and the grated zest and juice of 1 orange in a bowl.
Hoisin-Spice Glaze:
Toast 2 teaspoons five-spice powder in a small saucepan over medium heat with 1 tablespoon peanut oil, about 1 minute. Add 1 cup hoisin sauce, 3 tablespoons each honey and rice vinegar, 1 tablespoon soy sauce and 1 cup water. Boil and reduce to 1 1/2 cups, about 5 minutes.
Pineapple-Apricot Glaze:
Grate the zest of 2 limes; set aside. Squeeze the juice into a saucepan; add 8 thin slices ginger and 2 cups unsweetened pineapple juice. Boil until reduced to 1/2 cup, 8 to 10 minutes. Strain, then add the lime zest, 1 cup apricot preserves and 1/4 cup dijon mustard.
Spinach-and-Artichoke Crown Roast of Lamb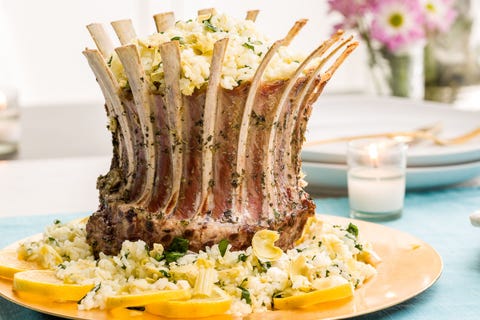 If you want a total stunner this Easter, you need to make this crown roast of lamb. Stuffed with cheesy spinach-artichoke rice, this lamb main dish will definitely impress your guests.
Total: 1 

HOUR 

35 

MINS

Prep: 0

HOUR 

20

MINS

Yield: 

6 servings
Solve the Quiz and Get Your Custom Keto Plan Now !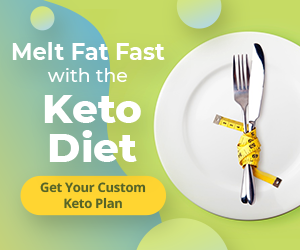 INGREDIENTS
1 tbsp. 

chopped fresh oregano

1 tbsp. 

chopped fresh rosemary

kosher salt

Freshly ground black pepper

1 

crown of Frenched lamb (prepared by your butcher)

2 tbsp. 

extra-virgin olive oil, plus more for drizzling

2 c. 

basmati or jasmine rice

1 

15-oz. can artichoke hearts

3 c. 

baby spinach, chopped

1/2 c. 

crumbled feta

Juice of 1 large lemon

2 

lemons, sliced, for serving
Solve the Quiz and Get Your Custom Keto Plan Now !
DIRECTIONS
Preheat oven to 375°. In a small bowl, combine oregano and rosemary and season with salt and pepper. Rub lamb crown all over with olive oil and herb mixture.
Place lamb in a Bundt pan with the center of the pan coming up through the middle of the crown. Transfer to a baking sheet and roast 38 to 40 minutes, until the meat reaches an internal temperature of 130°. Remove from Bundt pan, cover with aluminum foil, and let rest, 15 minutes.
Meanwhile, cook rice according to package directions. Transfer to a bowl and add artichokes, spinach, feta, and lemon juice and season with salt and pepper. Drizzle generously with olive oil, then return to rice pot to keep warm while lamb is resting.
When ready to serve, place lamb crown on serving platter and spoon rice inside the crown and on the platter. Arrange lemon slices on platter and serve.
Sunny-Side-Up Meringues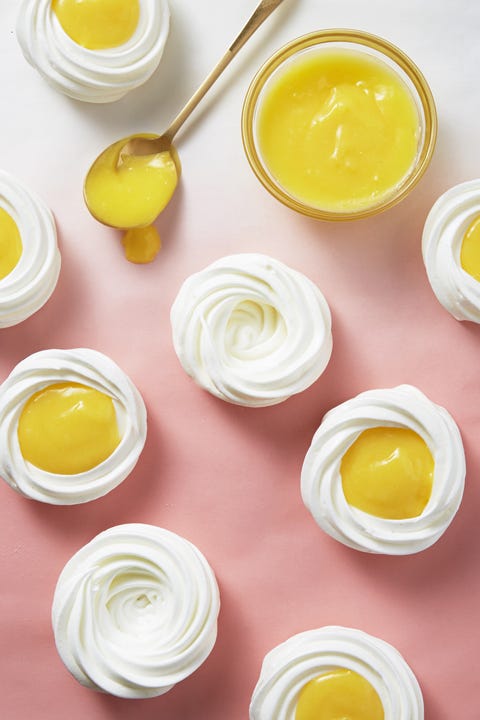 We'll take these meringues, filled with our tangy lemon curd recipe, the way we take our eggs — sunny-side-up, please!
Solve the Quiz and Get Your Custom Keto Plan Now !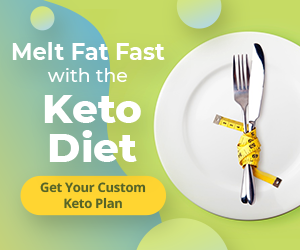 YIELDS: 6 

servings

PREP TIME: 0 

hours 

10 

mins

COOK TIME: 2 

hours 

50 

mins

TOTAL TIME: 3 

hours 

0 

mins
Ingredients
3 

large egg whites

1/4 tsp. 

cream of tartar

1/2 c. 

sugar

1/2 tsp. 

vanilla extract

3/4 c. 

Tangy Lemon Curd or prepared lemon curd

Tangy Lemon Curd
3

medium lemons

1 c. 

sugar

6 tbsp. 

butter, cut up

1 tbsp. 

cornstarch

5 

large egg yolks
Solve the Quiz and Get Your Custom Keto Plan Now !
Directions
Position one rack in middle of oven; preheat oven to 225°F. Line large baking sheet with parchment paper.
In medium bowl with mixer on medium, beat egg whites with pinch salt until foamy. Add cream of tartar and beat on medium-high until soft peaks form. Add sugar 1 tablespoon at a time until peaks are stiff and glossy. Beat in vanilla.
Spoon meringue into piping bag fitted with star tip, or into resealable plastic bag with one corner cut off. Pipe six 3-inch disks onto baking sheet, spacing 1 inch apart. Pipe around edges of disks to form 3/4-inch-high sides. Bake 1 hour.
Turn oven off. Leave meringues in oven 11/2 hours with oven door closed. Remove from oven; cool completely. Store in airtight container at room temperature up to 1 week. To serve, fill each with about 1 1/2 tablespoon lemon curd.
For the Tangy Lemon Curd: From 3 medium lemons, grate 1 tablespoon zest and squeeze 2/3 cups juice.
In heavy 2-quart saucepan on medium, heat sugar, butter, cornstarch, 1/4 teaspoon salt, lemon juice and lemon zest to boiling. Boil 1 minute.
In small bowl, lightly beat 5 large egg yolks. Into yolks, beat small amount of lemon mixture. Off heat, whisk egg mixture back into lemon mixture in saucepan. Return to medium-low heat; cook stirring constantly, until thickened, about 5 minutes.
Pour lemon curd into bowl; cover surface area with plastic wrap and refrigerate 3 hours or until well chilled. Store in refrigerator up to 1 week. Makes about 1 2/3 cups.
Nutritional information (per serving): About 205 cals, 3 g protein, 34 g carbs, 7 g fat (4 g sat), 140 mg sodium