A Coating on the Back of the tongue can cause bad breath
Bad breath, also called halitosis, is generally caused by a buildup of bacteria or debris inside the mouth. For some people, this odor-causing buildup occurs on the back portion of the tongue. However, it is not always clear why this tongue buildup occurs.
The Medicinal Plants Hiding In Your Backyard | Click and Learn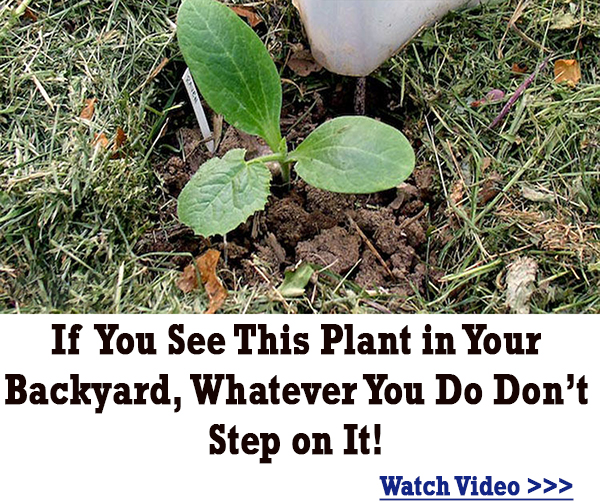 Possible causes of tongue-based bad breath may be due to postnasal mucus dripping from the nose to the throat, which forms a whitish coating. This coating often contains many different forms of bacteria which may thrive on the tongue's rough surface and cause unpleasant odors in the mouth. The back portion of the tongue is especially susceptible to bacterial overgrowth, as this area is relatively dry. The lack of saliva combined with the tongue's natural grooves and fissures can trap food particles, dead cells, and mucus from the nasal cavities. As a result, this environment can quickly become a medium for bacterial growth.
According to Dr. Harold Katz, "nearly 90 percent of endogenous bad breath that is not caused by digestive upsets or metabolic diseases like diabetes is actually due to noxious bacterial buildup on your tongue." Tongue bacteria demonstrate a distinctive, smelly odor because of volatile sulfuric compounds and polyamines. This coating can develop on the back of your tongue even if you otherwise practice good oral hygiene, especially in individuals with allergies or certain infections like thrush. Although most people brush their teeth daily and floss, few are aware that it is just as essential to clean your tongue as it is to clean your teeth and gums.
To combat bad breath from your tongue, look at your tongue in the mirror to see it if has a coating or an unusual (white) color. If you notice anything suspicious, see your healthcare provider, as he or she can treat any illness involving chronic postnasal drip that may be causing a bacterial coating. Also, make sure to visit your dentist for regular cleanings and exams and to maintain a good oral-hygiene routine of brushing your teeth and tongue, flossing, and rinsing with an antibacterial mouthwash every day.
Poor dental care causes halitosis (bad breath)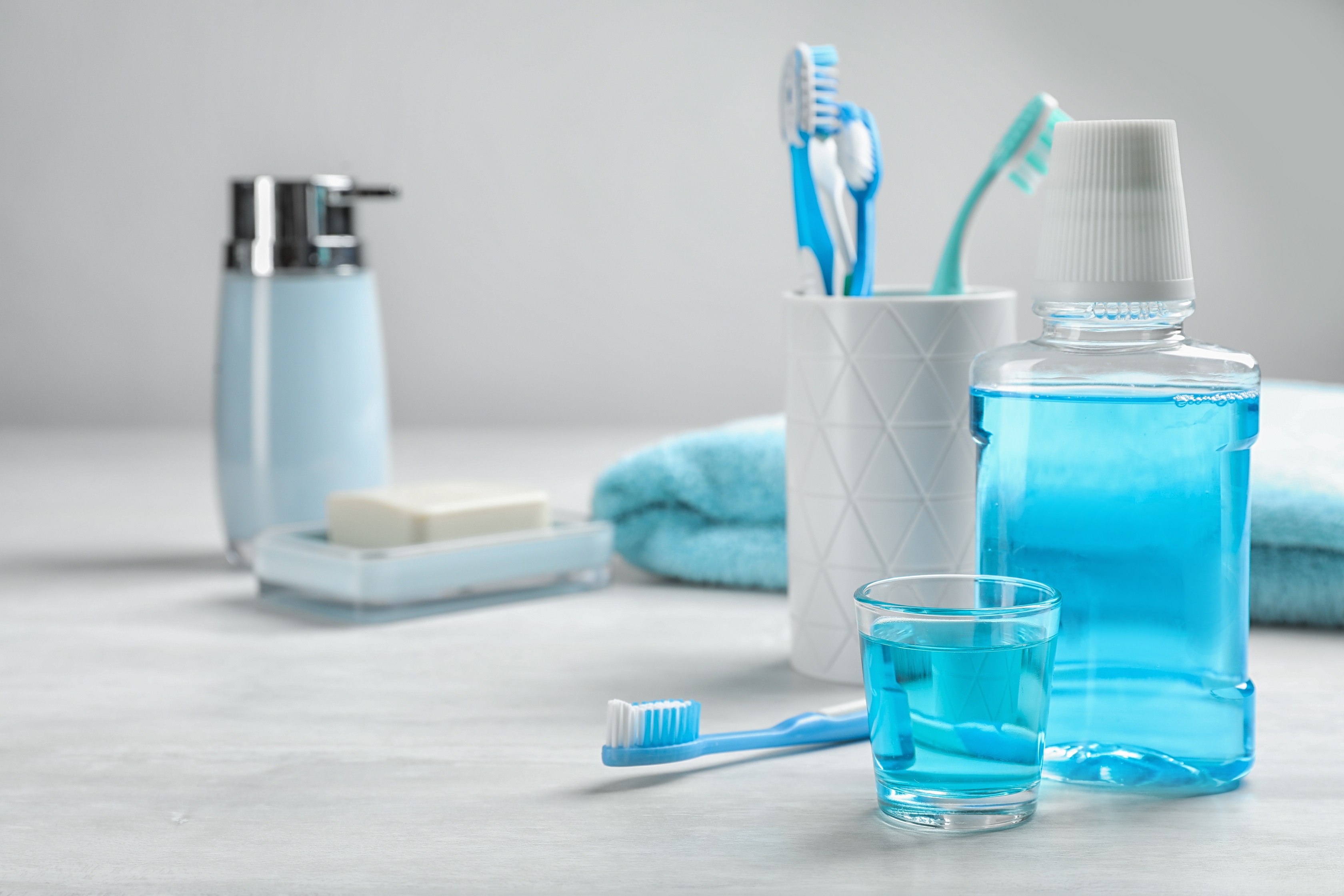 Failing to maintain a proper oral-healthcare routine can often lead to residue in the mouth and chronic bad breath. In most people who have bad breath or halitosis, the bad smell is caused by bacteria and debris in the mouth. As bacteria and debris become lodged in the mouth, the bacteria break down the debris, releasing smelly gases. This cause of bad breath is often a result of poor dental care.
The Medicinal Plants Hiding In Your Backyard | Click and Learn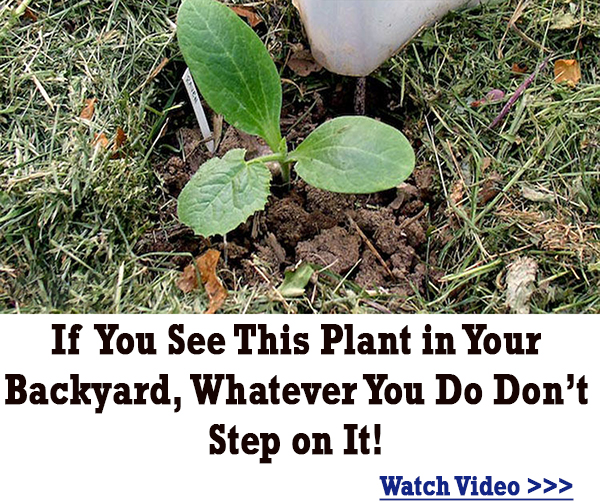 Simply brushing your teeth in the morning may not remove food particles that become stuck between your teeth. Any particles left in your mouth can combine with saliva, begin to rot, and become infested with high bacteria populations. This accumulation of rotting debris can cause an unpleasant odor whenever you speak or breathe through your mouth. If this accumulation is not removed, it soon turns into a soft, whitish deposit called plaque on the surface of your teeth. Once plaque hardens, it becomes a calcified substance called calculus. Calculus is both difficult to remove and can cause mild to severe inflammation in the tissues surrounding your teeth.
The most effective way to prevent bad breath is to practice effective oral hygiene. Brushing your teeth, tongue, and gums twice a day with a soft-bristled brush and fluoride toothpaste helps remove food debris and plaque. Flossing daily also removes any particles that accumulate between teeth. In addition, using an antibacterial mouthwash or rinse can reduce bacteria populations in the mouth and may temporarily freshen breath. Cleaning dentures or other dental fixtures regularly and properly is also essential for good oral hygiene and reduced odor.
Another important part of dental care is seeing your dentist at least twice a year for cleanings and exams. Your dentist can identify infrequent or improper brushing and flossing and can help you design a more effective oral-hygiene routine. He or she may recommend that you adjust your diet and quit harmful habits like smoking that can cause bad breath.
Stress causes mental and physical health problems, including halitosis (bad breath)

Bad breath, also called halitosis, can sometimes accompany stress or anxiety. While many factors can cause bad breath, such as poor dental hygiene, gum disease, or respiratory illnesses, prolonged stress can aggravate unhealthy oral conditions to make your breath smell unpleasant.
Stress causes a variety of mental and physical health problems, such as reduced productivity, muscle tension, and unstable moods. In your mouth specifically, stress can reduce the production of saliva, creating a dry mouth. Without a healthy flow of saliva to wash away food particles and prevent bacteria from becoming lodged between your teeth, bad breath can quickly result from accumulating debris and the resulting sulfur production in the mouth. In addition to reducing saliva production, stress can also lead to higher levels of stomach acid. Chronic acid production can create acid reflux, which is the backward flow of stomach contents into the esophagus and lower throat. Both these effects of stress result in an unpleasant oral odor that is evident when you speak or exhale.
The Medicinal Plants Hiding In Your Backyard | Click and Learn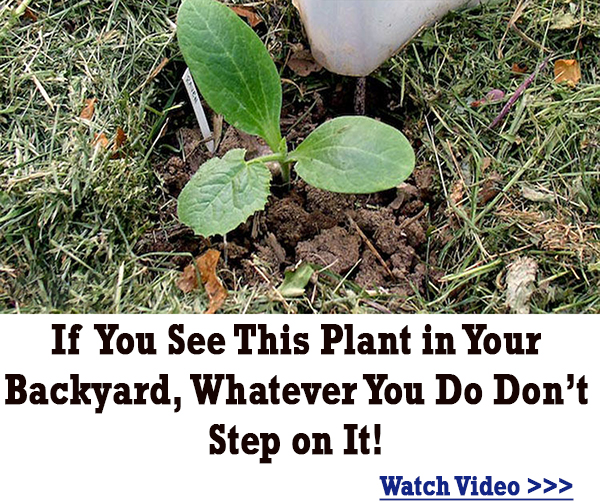 Bad breath that is caused by stress can be most effectively treated by attending to the underlying cause. Stress can often be managed through support from loved ones, regular exercise, and relaxation techniques. Prolonged or unmanageable stress should receive psychiatric treatment to determine the causes of your stress and to promote better health. Drinking plenty of water each day is also important, as dehydration further impairs saliva production and can worsen breath. Additionally, chewing gum and sucking on sugar-free lozenges can increase saliva flow and provide an outlet for nervous tension, thereby reducing the effects of stress-prompted bad breath. Make sure that you visit your dentist at least twice each year for regular cleanings and exams, as he or she can help you design and maintain an effective daily oral-hygiene routine.
Is morning bad breath equal to halitosis?
Bad breath, also known as halitosis, is a chronic condition of breath with an unpleasant odor. Experiencing bad breath periodically does not necessarily mean that you are suffering from halitosis, however. Some forms of bad breath such as "morning mouth" are generally considered normal and are therefore not regarded as health concerns.
"Everyone has morning breath to some degree," says Dr. Sally J. Cram, a periodontist and a consumer adviser for the American Dental Association. Occasional bad breath in the morning is usually the result of diminished saliva production at night. During the day, saliva regularly washes away decaying food and other sources of odor. But at night, this saliva production is lessened, sometimes causing your mouth to feel dry. In these dryer night conditions, dead cells can more readily adhere to your tongue and the inside surface of your cheeks. Bacteria in the mouth can digest these dead particles and release compounds with a strong, unpleasant odor.
Smokers also experience greater amounts of bad morning breath. Smoking not only causes saliva to dry up, but can also raise your mouth's temperature, thereby allowing bacteria to breed more rapidly and cause bad breath. Also, some people breathe primarily through their mouths at night, which can exacerbate dry mouth and worsen morning breath.
Morning bad breath can be lessened by flossing and brushing your teeth, tongue, and gums after eating in the evening and by rinsing with an antibacterial mouthwash shortly before bed. Additionally, limit alcohol consumption during the day, as alcohol can cause dry mouth. Dentists maintain that drinking large amounts of beer, wine, and hard liquor can cause bad breath for eight to ten hours afterwards. Bad breath can also be lessened by drinking plenty of water daily to encourage adequate saliva production. Morning bad breath will usually clear once the flow of saliva increases, generally after you start to eat breakfast.
The Medicinal Plants Hiding In Your Backyard | Click and Learn